Connection That Inspires, Care that Strengthens
Ocean Shores is home to the perfect blend of comfort, personalized care, and active living. Our beautifully landscaped community is located right on the coast and offers stunning views of the North Bay. We offer a caring environment where our team of committed professionals strive to make a difference in the lives of those we serve. Every resident at Ocean Shores receives reliable help from a dedicated staff that is available 24 hours a day. Our goal is to provide quality healthcare and services in an environment that promotes dignity, respect, and independence for your loved one.
Ocean Shores celebrates residents as unique individuals, fostering a warm, welcoming community where they are seen and valued. From the time you walk into our community to the time you leave, you will be able to notice the vibrant lives being lived!
Senior living built around you.
The care options you need to live the life you want.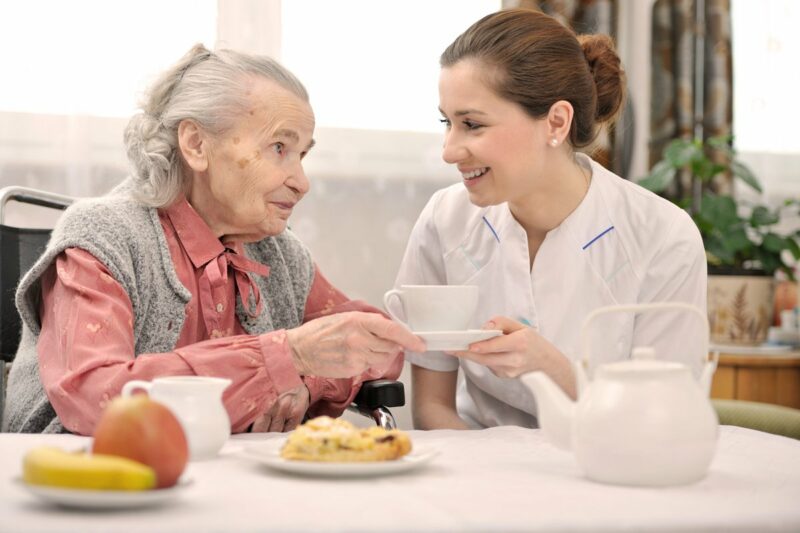 Assisted Living
Assisted living is a senior living option that provides individuals with independent, active living backed by our trained support staff, who are always available when needed. At Greenlake Senior Living communities, the services we offer can range from helping remind residents to take medications daily to offering assistance with the activities of daily life, such as bathing and getting dressed.
Services & Amenities
Everything you want from a community and much more.
Thoughtfully designed community with several locations to sit and relax or simply rest.
Restaurant-style dining: Residents enjoy a dining experience with multiple entree options freshly prepared by a professional culinary team.
Maintenance-free living, including housekeeping, trash removal, and laundry services.
Emergency Response: Our apartments include a medical alert and emergency response system.
Coordinated health care: We work alongside your healthcare team to provide timely and coordinated care between multiple physicians as needed.
On-site health care: We offer on-site care that includes physical, speech, and occupational therapy visits as well as on-site visits from local physicians.
Life Enrichment: Our community prioritizes whole-body wellness. Our Events and Activities Directors keep our communities vibrant with activities and events that speak to our residents' unique interests.
Improved Quality of Life: Structured and assisted activities give residents a sense of purpose and belonging, keeping them engaged with fellow residents.
Peace-of-Mind: Specialized professional care is provided around the clock and adjusted as residents' needs change. Caregiver-to-resident ratios are above average to ensure residents always have access to the help they need.
Safety: Our secure environment is specially designed for resident safety and independence, created to be easy to navigate and prevent wandering off-site.
Diabetic Care: Our community has additional training and oversight to provide diabetic care for our insulin-dependent residents.
Apartment Choices: Residents can select from a number of living options, including private or companion apartments with various floor plans. Some units include furnishings. We also offer pet-friendly apartments in select plans.
Gallery
We can tell you how great Ocean Shores is, but the best way is to see it yourself.
Get in Touch!
For more details on pricing and availability or to schedule a tour, call (360) 289-9663, or complete this contact us form, and our Executive Director will call you back within 24 hours of your inquiry.
Address:
1020 Catala Ave. SE, Ocean Shores, WA 98569
Email:
ed.oceanshores@greenlakeseniorliving.com
Phone:
(360) 289-9663
"(Required)" indicates required fields