Delivering the Peace of Mind You Deserve
Senior Living For You
At Lacey Memory Care, we make every effort to make sure you feel at home. Our cooks keep you satisfied and well fed with fresh, homestyle meals served the same day. Skilled stylists help you look your best in our onsite beauty and barber shop. And our caregivers pride themselves on knowing your preferences, and always serving you with a smile.
Lacey Memory Care's housekeepers work hard to keep your suite clean and sanitary, and do your laundry the way you like. Because your needs don't end when the sun goes down, our night staff is there to care for you with compassion and skill.
Alzheimer's & Memory Care
We'll help take away the stress you feel in wondering if your loved ones are safe when living with Alzheimer's disease, dementia, or other memory impairments. Our memory care community provides a safe, comfortable, and engaging space needed to truly enjoy life's many moments of joy.
We accomplish this through specially designed programming that our incredible team members lead each day. These activities include playing games, listening to residents' favorite music, doing crafts, and other offerings that help individuals living with memory care needs. We offer a full day of purposeful and meaningful engagement opportunities to ensure personal connections are celebrated.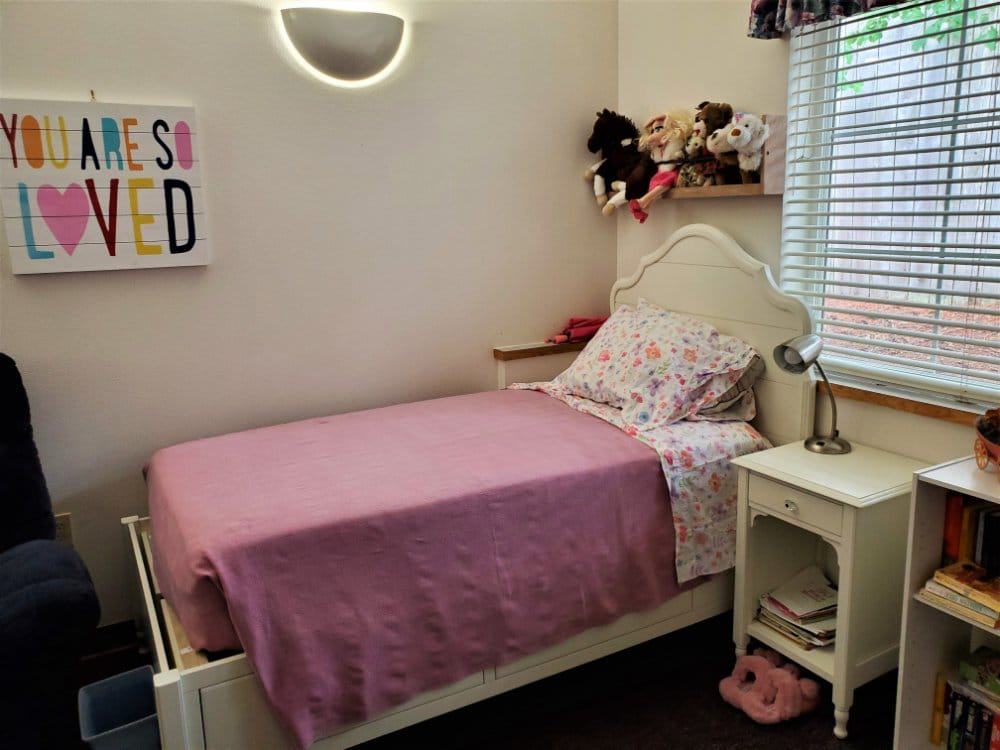 One-on-One Care
Our community prioritizes a smaller, more intimate residential settings in which our expert staff can provide quality, one-on-one care that's tailored to each resident. We offer two cottages that can house up to 32 residents each. We incorporate the preferences of all our seniors, as well as the wants and needs of their loved ones. It's essential to us to create a comfortable atmosphere in which everyone is treated with kindness, dignity, and compassion.
Where do I begin….Memory Care at The Lodges is THE BEST place for your loved one with dementia or Alzheimer's. I placed my husband there, very stressful time for me, and they were continually letting me know they would take good care of him. They are so supportive and compassionate to your loved one as well as to the family. The staff is not only professional but they truly care about their residents.
I am so thankful for the care that my loved one received here. I visited him regularly (pre Covid) and my observations were of a very caring and loving care staff. This brought me peace of mind knowing that his support was being provided in a respectful and caring manner. Thank you so very, very much.
Schedule a Tour
For more details on pricing and availability call (360) 455-9159 or complete this contact us form to receive a call from our Community Relations Director. We strive to respond within 24-hours of inquiry.